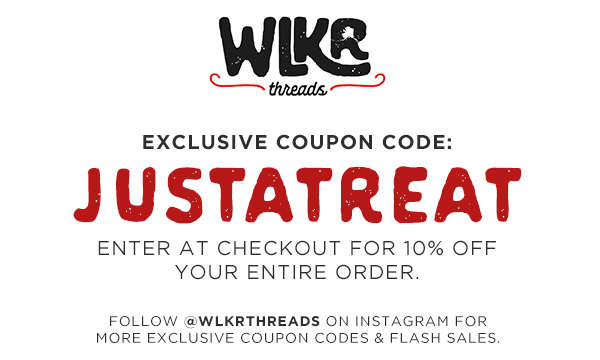 Use the coupon code to the left to get 10% off any item in our store. This coupon code works on all items, including all products that are on sale. This entire page features our current featured products on Instagram. It is hidden from the rest of the website, and exclusively available to our Instagram followers (@wlkrthreads). Browse the collection below, and follow us on Instagram for daily flash sales, exclusive coupon codes, special offers and more.

Browse The Collection Below. Multiple Color Options Available
Using The Drop Down Menus Below Each Product.
Join The WLKR Threads VIP Street Team
Enter your email below to sign up for exclusive updates, products, coupon codes & flash sales sent directly to your inbox no more than 2 times a month. We protect our customers and never share their information.